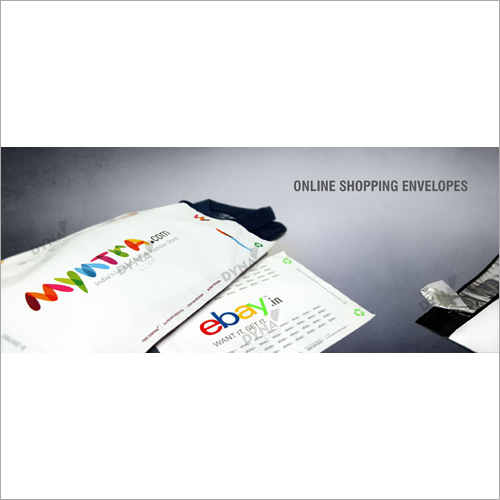 Product Description
Online Shopping Envelopes are widely used by E-commerce companies to ensure safe and secure movement of a range of goods. These envelopes are provided for secured purchasing online. As they are available in multiple sizes and options, they are ideal to keep different ranges of products and goods safely. In addition to this, they are available with a durable and reliable flap that has a hot melt adhesive strip to ensure easy as well as permanent closure. Their design ensures unique sequential numbering as well as bar-coding. Moreover, a clear overlapping body jacket is also available for insertion of airway bill on any side of the online shopping envelopes.
Features of Online Shopping Envelopes :-
Extra durable and strong design with peal and seal property.
Moisture resistant design with recyclable features.
Available for screen printing.
Tear off receipt.