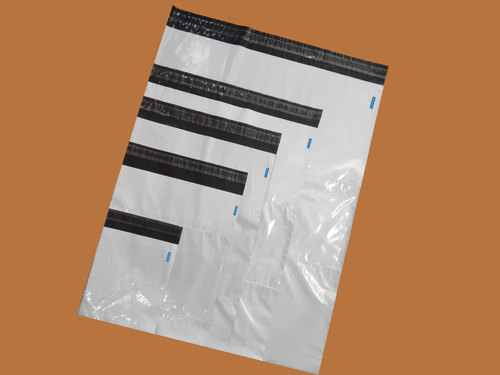 Product Description
Dynaflex Private Limited produces envelopes keeping in mind the discretion of the content that is supposed to be inside it. The Security Envelopes are made from bags crafted from poly films. The poly film chosen for its manufacturing ensures the water resistance and privacy of the belongings. These envelopes are resistant towards any kind of puncturing and tearing. The envelope is made intentionally of white color which compliments the professionalism of the documents carried in it. They are very light in weight, customizable when it comes to size and labels. Envelopes have enough strength to carry weight of pile, having minimum 60 sheets in it.

Product Features:

1) Assure the safety of subtle documents like legal papers, currency, etc.
2) Envelopes have a perfect sealing feature.
3) The poly film used is recyclable post usage.
4) Writing on the envelopes is easy.